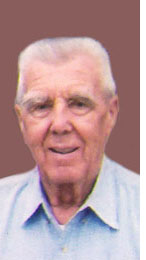 Homer Ertenberg
Laconia---Homer Ertenberg, 94, of Punta Gorda, Florida and formerly of Laconia, N.H. passed away Friday, October 23, 2009.

Homer was born in Minneapolis, Minnesota on May 17, 1915. He graduated from Rockford High School, Rockford, Illinois and then joined the Navy. He served on the USS Oklahoma, USS Wyoming and others but the highlight of his Navy career was being selected to join Admiral Byrd on his 3rd expedition to the Antarctic on the USS Bear. Homer had many stories to tell of all his military travels to such places as the Galapagos Islands, Fiji Islands, South America, Mediterranean, New Zealand and Newfoundland. In 1952, he moved to Laconia, N.H. He enjoyed being around boats and after his Military career he worked at Channel Marine in Weirs Beach. In the mid 1970's, he moved to Punta Gorda, Florida.

Homer had various interests in science, nature, astronomy, sailing, flying, and building from boats to houses and some unique furniture pieces. He had a private pilot's license and was a member of the Laconia Flying Club.

Survivors include his wife of 64 years, Helen (Chapman) Ertenberg; two daughters, Marcia Cotter and her husband, Stephen Cotter, and Connie Baron; grandchildren, Jacob Baron and his wife, Katie Baron, Chad Baron, Stephanie (Cotter) Wentworth and her husband, Keith Wentworth, Paul Cotter and two great grandchildren. He was predeceased by his parents, Andrew and Anna (Johannson) Ertenberg, and siblings, Earl Ertenberg, Vincent Ertenberg and Edith Ertenberg.

A Memorial Service will be held at 11:00 am, on Saturday, November 21, 2009 at the First United Methodist Church, 500 Gilford Avenue, Gilford, New Hampshire.

A reception will be held at the church following the ceremony.

Burial will be in Union Cemetery.

Donations can be made to Tidewell Hospice, 12034 North Access Road, Port Charlotte, FL 33981.

Arrangements are by Wilkinson- Beane-Simoneau-Paquette Funeral Home & Cremation Services, 164 Pleasant Street, Laconia, N. H.