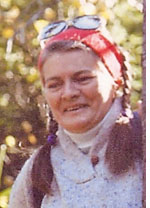 Barbara J. Nash
Laconia----Barbara J. Nash, 81, of the Taylor Community and formerly of Pease Road, Meredith, died Thursday September 24, 2009 at the Lakes Region General Hospital.
Barbara was born April 13, 1928 in Laconia the daughter of Stephen and Jean (Park) Clow. She had lived most of her life in the Lakes Region.
Barbara was employed by AT&T for over 30 years retiring in 1990. She was a member of the Squam Lake Natural Science Center and the Audubon Society of N.H. She enjoyed quilting and was involved with the A.B.C. quilt. She was an avid hiker, fisherman and outdoors person.
Barbara was a very kind and thoughtful person.
Survivors include 2 sons Stephen O. Nash of Vancouver, British Columbia and Bradley J. Nash of Concord; 3 grandchildren; a brother Henry B. Clow of Mich.; several nephews and nieces. Beside her parents she was predeceased by a sister June.
According to her wishes there will be no calling hours our funeral services.
In lieu of flowers memorial donations may be made to the Squam Lake Natural Science Center PO Box 173 Holderness, NH 03245.
The Wilkinson-Beane Simoneau-Paquette Funeral Home & Cremation Services 164 Pleasant Street is in charge of the arrangements.