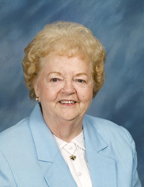 Thelma L. Berglund Carr
Send a condolence note
Belmont, N.H.-----Thelma L. Berglund Carr, 89, of 121 Sunset Drive, died at the Lakes Region General Hospital, Laconia on Wednesday, May 7, 2008.
Mrs. Carr was born August 27, 1918 in Needham, Mass., the daughter of Frederic and Myrtie (Clark) MacGray. She lived in Arlington, Mass. for many years before moving to Belmont in 1976.
Mrs. Carr graduated from Needham High School in 1935. She then attended New England Baptist Hospital Nursing School in Roxbury, MA and graduated from there in 1939. She continued to work at New England Baptist Hospital after her graduation.
She married Raymond E. Berglund on June 22, 1940 and moved to Arlington MA in 1941. There, Thelma and Ray raised their family and lived there until 1976 when they moved to Belmont, NH, their favorite vacation spot where they had built their retirement home.
Mrs. Carr was a Registered Nurse and was involved in all aspects of nursing for over 40 years. She was a school nurse in the school system of Arlington, MA, a visiting nurse for the VNA of Arlington, MA and a private duty nurse in hospitals and residences in the Arlington area. Mrs. Carr was a Red Cross volunteer nurse for over 35 years.
While in Arlington, Thelma was the president of the Arlington Women's Republican Club, headed the town wide United Fund of Arlington and was chairperson for the Women's Group of Arlington First Baptist Church. She was active in the PTA, Cub Scouts, Women's Bowling Club and was a Town Meeting member.
After moving to the Lakes Region, Mrs. Carr was a member of the Laconia Women's Club, the NH Cooperative Extension and the Red Cross Blood Bank. She was extremely active in the ABC quilt program which sends hand-made quilts wherever they were needed throughout the world. She was awarded the NH Volunteer of the year in 2000.
She was a member of the Second Baptist Church of Sanbornton, which was an extension of her own family. She was the chairperson of the White Cross (a worldwide mission aiding missionaries around the globe), a member of the Women's Mission Society and a nurse for Camp Sentinel (a church camp).
Survivors include two sons, Warren W. Berglund, and his wife, Bernice, of Burlington, Mass. and Kenneth C. Berglund and his wife, Grace, of Moultonboro, N.H.; two daughters, Noni R. Kieffer and her husband, Joseph, of Alexandria, Virginia and Judith C. Hewson, of Belmont, N.H; eight grandchildren; three great grandchildren; two brothers, Kenneth MacGray of Mashpee, Mass. and Claude MacGray of Fitchburg, Mass.; a sister, Eunice Leary, of Worcester, Mass. and many nephews and nieces.
In addition to her parents, Mrs. Carr was predeceased by her first husband, Raymond E. Berglund, in 1979 and by her second husband, George Carr, in 1994.
Calling hours will be held Friday May 9, from 4:00-7:00 pm in the Carriage House of the Wilkinson-Beane Funeral Home, 164 Pleasant Street, Laconia, N.H.
A Funeral Service will be held on Saturday, May 10, 2008 at 11:00AM at the Second Baptist Church of Sanbornton, Upper Bay Road, Sanbornton, N.H. Rev. Dr. Robert Robertson, Pastor of the Church, will officiate.
Burial will follow in the family lot in Bayside Cemetery, Laconia, N.H.
Memorial donations may be made to the Second Baptist Church of Sanbornton, 298 Upper Bay Road, Sanbornton, N.H. 03269.
Wilkinson-Beane Funeral Home & Cremation Services, 164 Pleasant Street, Laconia, N.H. is in charge of the arrangements.