© Copyright 2000 • This site created by Gail Beane - cgbeane@metrocast.net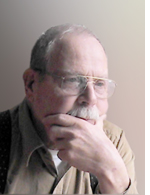 James Edward Rodger
Send a condolence note
Laconia-----James Edward Rodger, 78, of 19 Willow Street, Lakeport, died at his home on Monday, June 29, 2009.
Mr. Rodger was born September 9, 1930 in Danville, Vermont, the son of Oscar C. and Augusta (Fellows) Rodger.
Mr. Rodger served in the U.S. A. F. for fifteen years. He lived in Gorham, N. H. for several years before moving to Laconia forty-five years ago.
Mr. Rodger had been employed as a G. M. Mechanic at Cantin Chevrolet for twenty-five years, retiring in 2005.
Mr. Rodger was a member of the U. S. Army Reserve. He loved fishing, hunting, camping with friends and family, chair caning and especially loved golfing with his son-in-law, Chris, and his friend, Dick Heinz. Mr. Rodger was a member of the American Legion, Wilkins Smith Post No. l for forty-six years and was a former member of the Laconia Lodge of Elks.
Mr. Rodger is survived by his wife, Shirley Y. (Therrien) Rodger, of Lakeport; four sons, Jerry Rodger and his fiancée, Linda, of Dover, James Rodger and his wife, Jana, of Suncook, Normand Clark and his wife, Deborah, of Sanford , Maine and Mark Clark of Long Beach, California; two daughters, Alicia Murray and her husband, Chris, of Nashua and Victoria Henning and her fiancé, Lenn, of Pembroke; fourteen grandchildren; three great grandchildren; a sister, Louise Coe, of Barton, Vermont and several nephews and nieces. In addition to his parents, Mr. Rodger was predeceased by a brother, Richard, a sister, Martha, a special cousin, Francis, and special pets, Feather & Kasey.
Calling hours will be held on Wednesday, July 1, 2009 from 6:00-8:00PM in the Carriage House of the Wilkinson-Beane-Simoneau-Paquette Funeral Home, 164 Pleasant Street, Laconia, N. H.
A Funeral Service will be held on Thursday, July 2, 2009 at 11:00AM in the Chapel at the N. H. State Veterans Cemetery, 110 Daniel Webster Highway, Boscawen, N. H. Burial will follow.
In lieu of flowers, memorial donations may be made to Community Health & Hospice, Inc., 780 North Main Street, Laconia, N. H. 03246.
Wilkinson-Beane-Simoneau-Paquette Funeral Home & Cremation Services, 164 Pleasant Street, Laconia, N. H. is in charge of the arrangements.