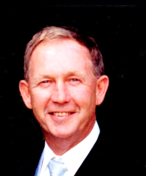 Robert "Bob" W. Taylor
Send a condolence note
Belmont--Robert "Bob" W. Taylor, 65, of 12 Juniper Drive in Belmont and formerly of Center Harbor, died at his home Tuesday, January 20, 2009 after fighting a courageous battle with acute myeloid leukemia.

Bob was born January 21, 1943 in Laconia to the late Averil and Gerald L. Taylor, Sr. He was a graduate of Inter-Lakes High School in Meredith. For the past 46 years Bob was self employed as a building contractor working throughout New England. His passions were for his family, his much-loved dog, Biscuit, and the outdoors where, in recent years, he enjoyed his "Camp at Long Last" in Errol, NH. He spent his entire life enjoying hunting, fishing and the many friends he made along the way.

He is survived by his beloved wife Linda (LeBrun) Taylor of 39 years, his daughters Keirsten Taylor of Portland, Maine and Michelle (Taylor) Mini of Gilmanton, four grandchildren, his sisters Evelyn Dunleavy, Elaine Moretto, Sandra Ross, Sylvia Cote, Carolyn Pillsbury, his brothers David Plant and Daniel Taylor. He also has 14 nieces and 18 nephews. In addition to his parents, he was preceded in death by his sister Anne Southworth and brothers Clarence Taylor and Gerald Taylor, Jr.

There are no calling hours.
There will be a memorial service held at Laconia Congregational Church, 18 Veterans Square, Laconia, NH, on Saturday, February 7 at 11:00am. Family and friends are welcome to attend a collation in the lower level of the church immediately following the service.

Memorial donations may be made to The Leukemia & Lymphoma Society, Donor Services, P.O. Box 4072, Pittsfield, MA 01202 or visit www.leukemia-lymphoma.org.

Wilkinson-Beane-Simoneau-Paquette Funeral Home & Cremation Services, 164 Pleasant Street, Laconia, N. H. is in charge of the arrangements.