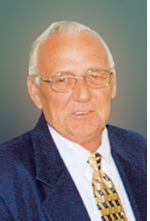 Norman R. Giguere, Sr.
Send a condolence note
Laconia-----Norman R. Giguere, Sr., 69, of 700 White Oaks Road died at the Lakes Region General Hospital on Monday, February 23, 2009.

Norman was born November 27, 1939 in Laconia, the son of Adelard and Ruth (Brough) Giguere.

Norman served in the U.S. Navy aboard the U.S.S. Saratoga during Vietnam. He was a lifelong resident of Laconia and was a surveyor for the State of New Hampshire for over thirty-five years.

Norman was a communicant of St. Joseph Parish in Belmont.

Norman coached Laconia Little League and T-Ball for many years and enjoyed watching Laconia High School Football.

Norman's grandchildren were the light of "Pops" life.

Norman is survived by his daughter, Lisa Fortson, of Laconia; five sons, Norman R. Giguere, Jr. of Laconia, Paul M. Giguere of Weare, James W. Giguere of Tamworth, Scott S. Giguere of Pittsfield and Allen Kimball, of Gilford; sixteen grandchildren; five brothers, John Giguere of Stuart, Florida, Robert Giguere of Laconia, William Giguere of Lakeport, Maurice Giguere of Kenmore, Washington and David Giguere of Lawrenceville, Georgia; three sisters, Margaret Fanny, of Durham, N.H., Joann Price of Laconia and Arlene Little of Lakeport; many nephews and nieces and his companion, Betty Plante, of Laconia. In addition to his parents, he was predeceased by two brothers, Donald Giguere and Richard Giguere; by a foster brother, George Harris, and by his companion of nine years, Noralie F. Messer.

Calling hours will be held on Friday, February 27, 2009 from 5:00-8:00PM in the Carriage House of the Wilkinson-Beane-Simoneau-Paquette Funeral Home, 164 Pleasant Street, Laconia, N. H.

A Mass of Christian Burial will be celebrated at St. Joseph Parish, 96 Main Street, Belmont, N. H. on Saturday, February 28, 2009 at 10:00AM.

Spring burial will be in the family lot in Union Cemetery, Laconia, N.H.

In lieu of flowers, memorial donations may be made to the St. Joseph Parish Food Pantry, PO Box 285, Belmont, N. H. 03220.

Wilkinson-Beane-Simoneau-Paquette Funeral Home & Cremation Services, 164 Pleasant Street, Laconia, and N. H. is in charge of the arrangements.