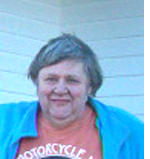 Richard W. Eaton
Send a condolence note
Northfield-----Richard W. Eaton, 60, of 43 Diana Drive and formerly of 15 School Street, Belmont, died at the Franklin Regional Hospital on Saturday, August 29, 2009.
Mr. Eaton was born March 5, 1949 in Manchester, N. H., the son of Phillip W. and Barbara B. (Bryant) Eaton. Mr. Eaton lived most of his life in Belmont.
Mr. Eaton attended Belmont High School where he was a member of the State Championship Football team. He attended Bible School in Wellesley, Mass. At the age of eleven, Mr. Eaton took first place for his drum solo at the Kiwanis Club Talent contest held at the Franklin Opera House.
Mr. Eaton played drums for a living with Franklin Falls Junction, Hank Snow and Clyde Joy. He worked at the Laconia Shoe Co., Paugus and Shore Diners, Carpenter Paterson, Freudenberg and many other places including Merrimack Farmers where he delivered grain to many farms and sometimes had to carry it on his shoulders up steep and long driveways. In 1978, he was selected as one of the top ten Ford Salesman in Franklin.
Mr. Eaton loved to play his drums, cook and take rides through the mountains or wherever he decided. His favorite saying was 'you had it last".
Thank you to the Northfield Fire Department and to Dr. Mishcon and his staff.
Mr. Eaton is survived by his wife of twenty-one years, Diann (Gasper) Eaton, of Northfield; several family members and his two cats, Mellissa and Pinkylee. He was predeceased by his parents.
According to his wishes, there will be no calling hours or funeral service.
Burial will be in South Road Cemetery, Belmont, N.H. at a later date.
In lieu of flowers, memorial donations may be made to Wilkinson-Beane, Inc., PO Box 67, Laconia, N. H. 03247 to assist the family.
Wilkinson-Beane-Simoneau-Paquette Funeral Home & Cremation Services, 164 Pleasant Street, Laconia, N. H. is in charge of the arrangements.