© Copyright 2000 • This site created by Gail Beane - cgbeane@metrocast.net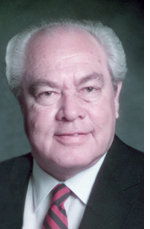 Robert E. Wiley
Send a condolence note
Laconia-----Robert E. Wiley, 85, of 50 Blueberry Lane, died at the Lakes Region General Hospital on Friday, April 24, 2009.

Mr. Wiley was born December 20, 1923 in Wichita, Kansas, the son of Homer E. and Grace M. (Werick) Wiley.

Mr. Wiley served in the U. S. Navy during WWII. He lived in California and Arizona for several years before moving to Laconia in 1986. He was employed with Metropolitan Life Ins. Co. for thirty years, retiring in 1986 as a District Manager.

Mr. Wiley was a communicant of St. Joseph Church. He was a 32nd Degree Mason, a member of the Laconia Country Club and the N. H. Seniors Golf Association. He enjoyed woodworking.

Mr. Wiley is survived by his wife, Janet Fox Wiley, of Laconia; a son, Gregory Wiley, of Tennessee; two daughters, Cheryl Ball, of Alabama and Pamela Davis, of California; a stepson, Stephen Fox, of Boston; two stepdaughters, Sandra Fitzgerald, of South Carolina and Patricia McCaffrey, of Massachusetts; eight grandchildren; three step grandchildren; ten great grandchildren; one great, great grandchild; a sister, Betty Acuff, of Missouri and one nephew and one niece. In addition to his parents, Mr. Wiley was predeceased by his first wife, Dorothy Wiley, in 1973 and by a son, Marc Wiley, in 1987.
There will be no calling hours.

A Memorial Mass of Christian Burial will be celebrated on Monday, April 27, 2009 at 11:00AM at
St. Joseph Church, 30 Church Street, Laconia, N. H. by Rev. Gary Kosmowski.

In lieu of flowers, memorial donations may be made to St. Joseph Church, 30 Church Street, Laconia, N. H. 03246 or to the American Diabetes Association, Manchester, NH office, 249 Canal Street, Manchester, NH 03101.

Wilkinson-Beane-Simoneau-Paquette Funeral Home & Cremation Services, 164 Pleasant Street, Laconia, N. H. is in charge of the arrangements.