© Copyright 2000 • This site created by Gail Beane - cgbeane@metrocast.net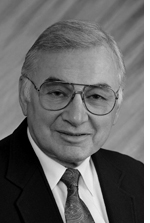 Elliot Parker Hastings
Send a condolence note
Gilford-----Elliot Parker Hastings, 76 years old, died Friday, April 24, 2009 at Lakes Region General Hospital in Laconia, NH. He was the first baby born in the maternity wing of the Parker House of the Elliot Hospital in Manchester. Son of the late Clifton W. and Lillian Paine Hastings, he was predeceased by his brothers, William, Harold, and David Hastings. He is survived by his wife, Debra Pilling Hastings, of Gilford; sister, Marilyn Raiche, of Laconia and Lauderdale by the Sea, FL; three daughters, Debbie Towle of Natick, MA, Kimball Hastings of Holyoke, MA, and Andrea McHenry of West Palm Beach, FL, and seven grandchildren: Whitney and Amelia Towle; Jamie and Stephen Therrien and Samuel, Russell, and Philip McHenry.

Dr. Hastings was a 1951 graduate of Manchester Central High School. He received a BS from Yale University and his MD from Boston University School of Medicine. He did his surgical training at the Mary Hitchcock Memorial Hospital in Hanover, NH and the VA Hospital in White River Junction, VT. He spent two years as a Captain in the Army Medical Corps stationed in Bad Kreuznack, West Germany as Chief of Surgery. Returning to NH, he settled in the Lakes Region. Dr. Hastings was a Board Certified General Surgeon. During his career, he spent thirty years on the active staff of the Lakes Region General Hospital. He served terms as Secretary, Treasurer, Vice President and President of the Medical Staff, as well as Chairman of the Surgical Department and Chief of the General Surgical Service. He was a President of the Belknap County Medical Society and held memberships in the American College of Surgeons, American Medical Association, Society of American Gastroenterological Surgeons, and Alpha Omega Alpha.

Dr. Hastings was an active member of the Gilford Community Church. A licensed private pilot, he belonged to the Flying Physicians of America. Dr. Hastings was an avid golfer, bowler, alpine skier, and scuba diver. He loved boating on Lake Winnipesaukee. He enjoyed travelling and especially loved the British Isles and the Caribbean. He was a gardener with a passion for roses.

The funeral will be held Saturday, May 2 at 11:30 at the Gilford Elementary School, 76 Belknap Mt. Road, Gilford, N.H. Rev. Michael Graham will officiate. In lieu of flowers, donations may be made to the Gilford Community Church, 19 Potter Hill Road, Gilford, NH 03249 or the Lakes Region General Hospital Building Fund, c/o Tom Clairmont, 80 Highland Street, Laconia, N. H. 03246.

Wilkinson-Beane-Simoneau-Paquette Funeral Home & Cremation Services, 164 Pleasant Street, Laconia, N. H. is in charge of the arrangements.